About Us :
"A Caring Mission with the Core Vision of Value Building & Developing Global Extrapreneurs for
Total Quality of Life Dynamics"
We are the Mission Movers to the world of global Businesses, Governments & Institutions. We engage as partner with the valued global clients and bring in the Edge of Extrapreneurship dynamics on the global level. It is our exclusive expertise and continuous learning on Innovations in wHolistic Skills that allows us to offer our unique values to the needy global society.
A Non-Profit Global Mission for global corporate wHolistic services; created by the team of highly creative and empowered Holistic management trainers & consultants, exclusively to revolutionize the wHolistic thinking process of industry, business & service sectors ; dedicated to enhance corporate values, drastically, through a series of wHolistic transformational leadership programs ; with a passion to revolutionize the wHolistic entrepreneurial skills to enable organizations to drive extra-ordinary visions & values for extra-ordinary results to grow laterally on global challenges. The mission believes in the wHolistic concept of "Total Change Dynamics for Total Performance Dynamics" with a drive called Light the Inner-light Leadership; to undergo a path breaking leadership module for wHolistic cleansing of enterprises to achieve the True Goal of Continuous Excellence for Continuous Prosperity to celebrate the corporate process of Delighting the Employees, Customers, Stake-holders & the Society, at large.
A societal caring mission offers its immense value in supporting poor and the under-privileged section of society in the area of education, skills development & health care; and wish to help the needy through the proceeds of the services extended by the foundation, apart from the contributions & sponsorships received from our associates.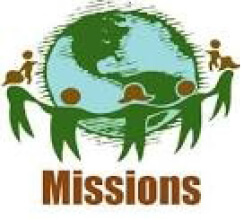 "Revolutionizing the Thinking Process for Breakthrough Visions, Values, Missions & Global Challenges"