Get Fired Up – Government & NGO's :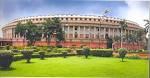 Visit Police Reforms, Thought Box & Post Box Links…
Change is Possible…
"Exclusively for Developing Economies of the World"
Also Applicable for Industrialists, CEO's & Transformational Change Agents…
"The Right Politicians, the Right Bureaucrats & the Right Servants of the Country… are those with …the fire in the belly ; the fire in the heart ; the fire in the mind ; the fire in the bones ; the fire in the blood cells and the fire in the soul…. to think & dream beyond the boundaries of scale and depth, selflessly, to contribute to their inner birth… to offer their holiness & wholeness to transform the society through their selfless attitudes, values and leadership… to make the society and soil richer & richer…Will have the passionate belief in creating a new healthy society by adding values to the people & soil, consistently & constantly…Such selfless contributors would be cherished and remembered for long as "THE SUPER STAR POLITICIANS, SUPER STAR BUREAUCRATS & SUPER STAR SERVANTS OF THE SOIL" in the inner hearts of billions of people around the world …."
01 VISIONS, MISSIONS & CHALLENGES FOR DEVELOPING WORLD:
Can Politicians, Bureaucrats & Governments Change at the Speed of Light ?
"TO DEDICATE FOR THE CAUSE OF TOTAL ERADICATION OF POOR & THE POVERTY"
- Revolutionize the Thinking Process of Political Parties, Politicians & Bureaucracy;
- The word Impossible should be removed from the dictionary of Life to get the true power of life;
- Drastic Change in the Nation's Constitution to suit to 21st Century Dynamics;
- Universities to Develop Courses & Training Modules for Political Parties & Politicians;
- Practice the Oneness Holistically among all Political Parties to Eradicate the Total Poverty;
- Eradication of Total Poverty in 10 years time thru' Aggressive Transformational Drive;
- Drive the Economy for 12% GDP Growth through the Revolutionary Action Plans;
- Develop Sustainable Macro Economic Modules for Stable & Consistent Growth Performance;
- Revolutionize the Tax Laws for Value Creation & Value Building in all sectors of economy;
- Make Digital World & Digital Virtual World as a Way of Life for Speedy Change Process;
- Develop Simple, Easy & Caring Bureaucratic Systems to Speed‐Up the Actions at all levels;
- Revolutionize the Management of Bureaucracy with Paperless world of actions;
- Shift from Metro & Urban power centers of economy to Rural & Semi‐urban growth centers;
- 100% Literacy in 10 years through Revolutionizing the Education Sector;
- Revolutionize the Skills Development Sector to Create Jobs for 60% of the Population in 10 Yrs;
- Develop 21st Century State‐of‐the‐art Skills for New Generation Employment opportunities;
- Universities to Create Learning Centers for Industries & Businesses and to get Integrated;
- Compulsory R & D centers in Universities to work on Core National Agenda & issues;
- Revolutionize the Agricultural sector in Totality to enhance its Performance by over 300%;
- Priority for Connecting Rivers for Surplus Water Availability for agriculture & power generation;
- Aggressive drive for Housings, Health & Sanitation for the Rural World;
- Women Empowerment, Entrepreneurship & Women Change Agents for Rural Transformation;
- Amendment of Laws for Compulsory Cultivation of Agricultural lands by land holders;
- Drive for Highly Qualitative Infrastructures for Rural & Semi‐urban world;
- Develop Cold Storage Banks for agro‐farm Growers in line with the Financial Banks;
- Encourage Nanovations for Housing & Transportation sectors to benefit Rural world;
- New Policies & Actions on Agriculture & Farming, Industries & Services Sector;
- Revolutionize the SME's sector and its top priority for covering the entire spectrum of economy;
- Integrate SME's with Large Scale Enterprises for Economies of Scale & Global Competitiveness;
- Aggressive drive for Non‐Conventional & Renewable Energy, Bio Technology & Bio‐Science;
- Surplus availability of Power for Optimizing Productivity & Growth in all sectors of economy;
- Drastic Transformation of Railways, Airways and Defense infrastructures & equipments;
- Develop Nano‐Buses, Nano‐Air Crafts , Super fast Jet Trains together with Mono‐rail facilities;
- Creation of Satellite Town‐ships of Total Quality to Balance Eco‐systems;
- Social Innovations, Micro‐Financing & Micro‐Entrepreneurship in all possible sectors;
- Transform Post Offices into Public Services Call Centers + other Value added services;
- Privatization of loss making Public Sector Enterprises through FDI route;
- Allocation of Unutilized & uncultivatable dry lands for industrial development;
- Massive Re‐foresting & Planting of Trees for Total Environmental Care;
- Initiate Total Cleanliness in the Total Country as a national cleanliness drive program;
- Super-fast Track for Government Clearances for Potential Investors & FDI proposals;
- Eradication of Total Corruption in all spheres of life thru' Integrated Systems Applications;
- Build Global Business Zones with Total Integrated Services of Air‐ports, Sea‐ports & Highways;
- Global Business Integration & Orientation ; Aggressive FDI Policies & Actions;
- Drastic Change in Immigration & Visa regulations for global connectivity;
- Continuous Training at all levels to Change at the Speed of Light to light the Life of People;
- Digitalize the Country for Actions at the Speed of Light;
- Total Quality of Life for all people through Total Quality of Governance at all levels;
02 THE KEYS FOR TRANSFORMING THE SOCIETY & SOIL :
Revolutionize The Thinking Process & Political Mind‐set…
- Dream Big > Dream Different > Dream Global;
- Build Talents > Build Skills > Build R & D Houses;
- Micro‐Focus > Macro Change > Mega Visions;
- Trust > Empowerment > Aggressiveness > Motivation;
- Visions > Values > Policies > Delegation;
- Awareness > Awakening > Aspiration > Ambition;
- Training > Re-training > Multi-skills > Multi-tasks;
- Build Leadership > Build Core Teams > Build Task Forces;
- Passion > Visions > Missions > Actions;
- Rural > Semi-Urban > Urban > Metro Priorities;
- Change > Speed > Innovations > Excellence > Contribution;
- Structure > Systems > Strategies > Staffing > Speed;
- Build Specialist Teams in Ministries for Transformational Process;
- Utilize Outside Expert Groups & Universities for Innovations;
- Learning from other Progressive States & Implementations;
- Learning Centre in each Ministry to Update Knowledge;
- Innovation LAB under the Care of Head of State or Country;
- Inclusive Growth Strategies, Action Plans & Responsibilities;
- Innovative Education & Skills Development Policies & Strategies;
- Agro‐farming Innovations for Productivity & Growth;
- Large Scale Implementation of Renewable Energy Projects;
- Massive Transformation of Public Transport Systems;
- Radical Transformation of Rural & Semi‐urban Regions;
- Continuous Social Innovations through Micro‐Entrepreneurship;
- Help Centers / Hot Lines / Call Centers in all spheres of Life;
- Feed‐back Assessment, Score‐cards & Ranking of Performance;
- Effective Management by Total IT & Total Transparency;
- Radical Change in Judiciary Systems & Install Public Hearing Courts;
- Continuous Training on Total E‐Governance at all levels for Total Performance;
- Aggressive Application of IT, Science & Technology and R & D;
- Innovative practices on Eco‐systems & Protection of Environmental Hazards;
- Radical & Revolutionary Change in the Constitutions to meet the changing needs;
- Yoga > Meditation > Yoga Mudras > Soul Healing > Personality Development;
- Motherize > Humanize > Spiritualize > Globalize > Universalize;
- Learning > Unlearning > Relearning > Re-orientation > Reforms;
- Build Volumes > Build Quality > Build Brands > Build Markets;
- Determination > Decentralization > Digitalization > Dedication;
- Total Quality E ‐ Governance for Total Quality Life for all People;
- Continuous Learning > Continuous Change > Continuous Innovations;
- Systemic Approach to Radical Reforms in Every Sphere of Operation;
03 CORE VALUES – THE FOUNDATION FOR TOTAL EXCELLENCE:
Practice Positive Politics through… Total Values Drives Total Prosperity…
Trust > Emotions > Aspiration > Ambition > Awareness > Awakening > Transparency > Continuous Learning Empowerment > Continuous Change > Continuous Innovations > Continuous Excellence > Respect for all Political Parties, Politicians, Industrialists, Institutions, Social Workers & NGO's > Integrity > Practice Ethics & Empathy > Dedication & Determination > Positive Leadership at all levels > Practice Humbleness & Get free of Arrogance & Egos > Continuous Training & Motivation for Delightfulness at all levels …
Think Positive > Talk Positive > Walk Positive;
Political Parties should become the Trendsetters to the Nation:
Politicians should become the Total Change Drivers of Society…
Continuous Excellence is the result of Total Quality Change in Governance…
>LEARNING = EQ ('X' FACTOR + CONSCIOUSNESS + VALUES);
>CHANGE = PASSION (ATTITUDE + SKILLS + KNOWLEDGE + LEARNING);
>TEAM = TRUST x EMPOWERMENT x AWARENESS x MOTIVATION;
>LEADERSHIP = TEAM + CHANGE + INNOVATIONS + SPEED OF ACTION;
>EXCELLENCE = LEADERSHIP (DETERMINATION + DEDICATION);
>CONTRIBUTION=EXCELLENCE (INTEGRITY + ETHICS + SOUL SEARCH);
Attitude, Skills, Knowledge, Awareness, Values & Continuous Change becomes the Basic Foundation of Total Change Process for Total Quality Governance…
04 DRIVE MANAGEMENT OF TOTAL CHANGE PROCESS:
Revolutionize the Work Culture & Systems…
A new wHolistic mindset of leaders at all levels will decide the true destiny of the country, extra ordinary visions, extra ordinary concepts, extra ordinary perceptions, extra ordinary styles, extra ordinary strategies and extra ordinary drive needs to be inducted into the governing culture to meet the newer and newer challenges in a very aggressive manner to achieve extra ordinary results. This is only possible through a process of revolutionizing the thinking process of leaders managing the affairs of the government, the political parties, and other institutional leaders in the society, who are directly or indirectly responsible for the building of nation, as whole.
- Revolutionize the Work Culture & Systems;
- Develop School of Leadership for Political Parties & Politicians in the existing Universities;
- Total Application of IT for Total Transparency in the System & to Speed Up Decisions;
- Each Ministry to have Team of Experts from Industry, Education, NGO, R & D, Specialists;
- Management of High Efficiencies through Decentralization, Delegation & Total Empowerment;
- Spiritualize the Total Work Culture & Develop Out side Teams as Motivational Driving Force;
- Quarterly Review & Monitoring of Action Plans & Effectiveness and Efficiencies of Implementations;
- Quarterly Review of Action Plans & Effectiveness and Efficiencies of Implementations;
- Quarterly Performance Ranking of Elected Representatives, Ministers, Bureaucrats & Officers;
- Call Centers / Hot Lines to be created in each ministry for Public Usage & record messages;
- Publication of Daily News Edition by the Government to keep the people updated on actions;
- Access to Direct Public through Website, E mails, Twitters, Face book, Call Centers and Media;
- Inject Code of Discipline for all Political Parties, Politicians, Bureaucrats & Institutions;
- The Constitution should be Reviewed, Revised & Re‐written to Suit to 21st Century Dynamics;
- Tune‐Up Mindset for Eradication of Total Corruption & Total Poverty;
- Radically & drastically enhance Values & Quality of Life of People;
05 REVOLUTIONIZE THE AGRICUTURAL SECTOR:
Build Total Value Chain for Agro-Farming Culture…
- Enhance Agricultural Production by 300% thru' Total Change Dynamics;
- Build Highly Qualitative Agro‐Farm Team of Experts for Total Transformational Process;
- Intensive Awareness & Continuous Learning Programs for Farmers;
- Call centers & Communication Net work for agro‐farm community;
- Application of right Science & Technology for agro‐farming sector;
- Mechanization of agro‐culture with suitable low cost nano‐ technology;
- Training & Development for agro‐farmers & agro‐owners;
- Availability of Surplus Water, Surplus Power & Surplus Manures;
- Develop Micro‐entrepreneurs for supply of Organic and Bio fertilizers;
- Reduce usage of Urea by over 75% in phases with Organic & Bio Fertilizers;
- Solar Power & other Renewable Energy Stations for Agriculture;
- Transformation of dry lands into cultivatable agro‐farm lands through Technology support;
- Explore Laws for Contract & Corporate Farming to Optimize the land utilizations;
- Develop suitable NGO's for assisting farmers for total transformation of Agro Sector;
- Explore Total Value Chain for Agro‐farm products through Food Processing Parks;
- Micro‐entrepreneurship for farm products ‐ storing / refrigeration / Cold Storage Banks ;
- Stop Conversion of Wet Lands; Laws for Compulsory Cultivation of Wet lands.
06 TRANSFORM THE TOTAL QUALITY OF LIFE OF RURAL WORLD:
Build Total Value Chain for Total Quality Rural Life…
- Total Value Building & Value‐Chain for Agro‐farm Products;
- Agro & Food Processing Parks together with Cold Storage Banks for Growers;
- Industrial and Services Parks in Rural & Semi‐urban belts;
- EDU ‐ World Parks ( from Primary Education to Master Degree ) in Rural regions;
- Skills Development Parks; English Speaking, Computer Literacy;
- Mobile (Moving on Wheels) Industrial Training Institutes for very remote rural places;
- Tie‐up with NGO's, for Skills Development Programs in the remotest regions;
- Infrastructures Care covering Roads, Water Resources, Health foundations;
- Nano Housings for farmers on long term & low interest loans;
- Housing complex with facilities like Swimming, Gym, Libraries, Coffee bar, Shoppin,etc.,
- Bio-Fuel & Energy Stations; Bio Fertilizer Stations; Bio Science & Techno Parks;
- Cottage Industry Parks; Solar Energy, Wind Mill Stations; Mini‐Hydro Power Generation;
- Call Centers for Agro‐Farming, Education & Skills Development, Health, Family Counseling;
- Old age benefits like, Health insurance & Pensions schemes for the rural poor ;
- E Governance with Video conferencing facilities for Village Administration;
- Women Micro‐entrepreneurship for Rural & semi‐urban projects;
- Focus on Transformation of Rural regions for Total Quality of Life of Rural World;
07 DRIVE SOCIAL MICRO‐ENTREPRENEURSHIP:
Create & Develop Self-sustaining Social Micro-Entrepreneurship Culture…
Intensive Training & Development of Social Micro Entrepreneurs in all sectors of Micro Economies. Each district should have a School of Social Micro Entrepreneurship Development to educate, train and develop Social Micro Entrepreneurs to cater to the needs of Managing Micro level of economy to enhance the Quality of Life of People in all regions. The Core Focus of this Concept should be in the areas Effective & Efficient Management of Conversion & Transformation of Solid wastes into Organic Fertilizers, Sewage Waste into Bio Fuel, Restoration of dead lakes & Ponds, Rain Water Harvesting, Water Treatment units, Effective Water Supply Management; Planting of trees & Total Environmental Care, Drip Irrigation, Refrigeration of Agro & Farm Products, Cold Storage Banks for farmers, Innovations on Prevention of Agro Food Wastages, Various Civic Services in Metros, Solar Lighting, Wind mills and other Non conventional Energy & Renewable Energy Generation Projects, Total Cleaning for Total Hygienic Environment, Development of Green & Innovative Parks and other Mini projects covering Call Centers for Agro Farming, Health, Education, etc., to the Society.
08 REVOLUTIONIZE THE EDUCATION SECTOR – SKILLS DRIVEN:
Applicable to Schools, Colleges, Universities & Industrial Training Centers…
Drastic Up gradation of infrastructures of Educational Institutions;
Develop Value based and Skills driven Education suiting to the needs of 21st Century dynamics;
Universal & Standardized Approach to the entire Education Process in the country;
Enhance the Utilization of Assets of educational institutions by 100 300%;
Improve the Quality of Education & Training; Reduce the number of hours for students;
Revolutionize the Methodology of Education & its Processes and objective oriented;
Make Education very Creative, Fun filled and deep learning oriented & Skills driven;
Review & Remodel subjects, options, syllabus, systems & course contents of all courses;
Develop Highly Innovative & Stress free Education Modules from Primary to Master degrees;
English Speaking & Accent skills, Yoga & Meditation, Spiritual Awareness, Auxiliary Cadet Corps(ACC) Training similar to NCC National Cadet Corps and Personality & Leadership orientation skills to be made mandatory from 7th Std. 12th Std.; and also for all Industrial Training Institutions; These skills to be treated like any other subjects of importance;
Introduce Special Elective Subjects like Agriculture & Farming, Bio Science, Micro Business & Marketing, Civic Services Management, Social Science, Rural Economics & Management etc should be introduced from 7th Standard itself. The courses should be oriented towards Skills Development, instead of conventional subjects like Physics, Chemistry, Mathematics, etc;
Increase the intake of students by over 100% for primary, secondary & high schools ;Two batches should be created; Ist Batch : 8.00am‐12.00 noon ; 2nd Batch : 1pm – 5pm;
All the courses covering Engineering, Medical, Business, Law and others to be developed in all the Regional Languages up to Doctoral (PhD) to benefit Rural and Semi‐Urban World;
Increase the intake of students by 300% in all colleges, both private and government, right from 11th standard to Master degree, by having three batches. Ist Batch : 7.00am 12noon ; 2nd Batch : 12Noon to 5pm ; & 3rd Batch : 5pm 10pm. Girls should be encouraged in the first batch;
Free Education for Girls from Primary to Master Degrees; including Industrial Training Centers, & Provision of free School / College Kits‐ like books and other accessories for rural girl students;
Retired teachers, Visiting faculties and volunteers from various NGO organizations may be offered suitable contractual positions and may cover the needs of additional intake of students; All contractual positions may be paid monthly on total hours engaged by the institutions;
Education through TV Network Channels (24×7) to be developed in all regional languages from 8th Standard to Master Degrees in all possible fields & specializations, to enable the under-privileged section of the society to get suitably educated, apart from helping the whole lot of needy society around the developing world; These Channels to focus only on Education & Skills related media only;
Correspondence Education from 8th Standard onwards to benefit rural masses;
Mobile (Moving on Wheels) Schools to be developed for very remote rural places;
Introduce Qualitative On‐line Education from 10th Standard to Master Degrees;
Tap Open Schools & Colleges on Guru Kula's model in the remotest rural parts with NGO's;
Build Integrated EDU + Skills Development Parks of International Quality in Rural & Semi Urban world; covering Primary Education to Master Degrees, including Industrial Training Centers in all possible fields of education & training;
09 REVOLUTIONIZE THE SKILLS DEVELOPMENT SECTOR:
Applicable to Schools, Colleges, Universities, Industrial Training Centers & Industries…
Radical Transformation of Skills Creation & Development in Industrial Training Centers;
Spoken English courses should be made available on Mobile Apps to be offered at free of cost for Mobile users, to ensure that the people across all ages to get their communication skills upgraded;
The Schools to offer 3 years Skills oriented courses like Data Entry & Computer Skills, Graphics & Animation, Organic & Bio Culture, Contact Argo-Farming, Micro Marketing & Shopping, Civic Operations & Hygiene, Bio gas & Bio Energy, Hard Ware & TV Servicing, Cookery & Catering, Arts & Crafts etc on completion of 7th Standard education, to enable rural world to get the right skills required for enhancing the values of rural life;
Provision of various facilities in all the Industrial Training Centers like…Hostel, Library, Internet Café & others to operate on Three Shifts basis, round the clock service like any other industry working norms; Batches commencing from…7am – 2pm ; 3pm – 10pm ; 11pm – 6am ; Girls to be accommodated in first batch;
Develop State‐of‐the‐art Industrial Training Courses in various Job Driven Skills suiting to the changing world like Nanovation Technology, Software & Hardware Skills, Agro Farming Technology, Bio Engineering / Technology, Robotics Technology, Nano Housing, Digital Printing Technology, Telecom Servicing, Renewable Energy Technology, Rural Waste Conversion Technology etc;
All the existing Engineering Colleges & Universities to include Courses in Diplomas & Industrial Training Courses (ITI) in respective specializations, as a additional skills development mission; Similarly, all the existing Polytechnics to include Industrial Training Courses in respective areas;
All the Industries & Services Sectors, covering, Small, Medium and Large scale ones in all areas of Manufacturing and Services, engaging more than 100 people, including direct & indirect force; should have their own registered Industrial Training Center (ITI), as a mandatory industrial policy; to Develop Skills in the sphere of their business operations. Industries & Services sector will have to train at least 20% of their Total Work Force, number of Trainees proportional to the total employment in the respective skills and should operate the Skill Training Centers in line with the Government ITI Centers, which will have suitable administrative structure headed by the Principal / Director (on rotational basis among the senior staff) and faculties from inside and outside too. Small Enterprises having the workforce less than 100 may depute their Trainees to the near by polytechnic or college or similar industry;
Build Integrated Skills Development Parks of International Quality in Rural & Semi‐ Urban world;
FDI up to 75% would aggressively change the Profile of the Education & Skills Centers;
10 REVOLUTIONIZE THE RE-SKILLING PROCESS:
"Develop Surplus Multi-Skilled Force through Training & Retraining Process"
The nation's population has always been viewed as a national liability. By upgrading the quality of people through education, creating new skills and developing multi-skills suiting to the entire spectrum of the society, including rural & semi-urban belts…using communications & technology appropriately, this vital and god blessed resource can be leveraged to become the world's top most revenue generator. The nation's wealth should be measured not in terms of currency value it creates; but in terms of People's strength and values of skills and their availability with capabilities. GDP is a misnomer, when the asset of population has not been transformed in the utmost right manner. The government agencies should focus on building people through skills development, rather than offering free life amenities, to make the people & society productive for the nation's growth in the true spirit of building values and health of the economy, while balancing the interests of all sections of society. The key issues of challenges before emerging economic nations would be in the sphere of revolutionizing the sectors in education, skills development, social security, health care and gender equality; to create true wealth through effectively utilizing the population by way of employment generation, enhanced productivity of assets and value creation in every sphere of activity to enhance the quality of life of people.
Sector-wise GDP Contribution% & Employment Share% : Mission India 2030
| Sector | Employment % | Training(Million) | Re-Training(Mn.) | GDP Share % |
| --- | --- | --- | --- | --- |
| Agriculture | 40 | 350 | 175 | 25 |
| Manufacturing | 20 | 200 | 100 | 25 |
| Services | 40 | 350 | 175 | 50 |
"Transform the Entire Education & Skills Development Process, Radically & Laterally"
11 MISSION INDIA 2030 : POTENTIAL & CHALLENGE:
"Develop Surplus Multi-Skilled Force through Training & Retraining Process"
| GDP Growth : 12 – 15 % | Per Capita Income: | Fiscal /Finance Surplus : + 3% |
| --- | --- | --- |
| GDP : $ 6 – 7 Trillion | $ 3500 – $ 4500 | Inflation : 2% |
12 NATIONAL SOCIAL FUNDING:
For Total Quality Life of Rural & Semi-Urban World…
NSF to be created exclusively to benefit rural & semi-urban world to enhance the quality of life in the regions. Government to levy 5% of the Gross Profit of all kinds of Businesses having an annual turn over of over Rs. One Crore, including social sectors like Agriculture & Plantations, Educational Institutions, Hospitals, SME's, Retail & Exporters, Technology Servicing Centers etc; exclusively for various national social measures to enhance the quality of life of rural & semi-urban world. The amount to be spent for social measures like…Education, Skills Development, Sanitation & Health Care, Housing, Renewable Energy, Rejuvenation of Rivers, Lakes & Ponds, Reforesting, Hospitals, Animal husbandry, Organic & Bio Culture, Social Entrepreneurship exclusively in rural belts etc. These social measures to be initiated within 200 kms of the business operating points of the respective businesses. The businesses up to the turn over of Rs. 100 Crores to tie-up with related NGO's in the respective regions to carry-out the needed projects to benefit the rural & semi-urban world. The businesses with over Rs 100 Crores to compulsorily have their own foundations under Corporate Social Responsibility and to undertake suitable projects in rural regions by adopting villages to offer services under NSF. The same is applicable to individuals with an annual income of over Rs. One Crore and the NSF deductions to be routed through the same companies for social Projects undertaken by the respective employer. The name plates of companies to be exhibited on the project sites, providing the details of Cost of the Project, Date of Starting & Date of Completion for public information, apart from image building process for the companies contributing to the social causes;
13 GENERAL POINTS FOR THE DEVELOPING WORLD:
"Poor & the Poverty could be Totally Eliminated by 2030"
The developing economies of the world will soon be a part of the boundaryless world with unhindered flow of capital, technology, products and services, and people. Rapid advances in the areas of information technology, telecommunication & global digitalization are defining the real distances between people and countries. Governments offices & business will be transacted in real-time ; there will be no waiting period, and no concern over time differences. The challenges calls for effective & dynamic management of multi- cultural environment; speed of change process and to work towards globally accepted standards of quality, delivery and price. The real challenge is the challenge of Total Attitudinal Change among all cross section of society, covering, government, business and society. The challenge before us is to redefine the interplay between business, politics and society and to drive policies and actions jointly for drastically improving the societal living standards, with the strategies and goals for achieving Total Quality Life for People.
Revolutionize the EDUCATION & SKILLS DEVELOPMENT Sectors on Top Most Priority;
Priority on Public Health Services & Green World Missions for Total Quality Health Assurance;
Priority for Child & Women Welfare & Total Security Management;
Nation's Constitution to be Overhauled to suit to 21st Century Dynamics;
Developing Countries should get United for all common Humanitarian causes to Eradicate Total Poverty;
Universities to develop Courses from Diploma to Post Doctoral in Political Affairs & Governance;
Drive towards Total Quality Change for Total Eradication of Poverty for Total Quality Life of People;
The above strategies are applicable to all the developing economies of the world;
"DEVELOP POLITICAL DETERMINATION TO ACHIEVE TOTAL QUALITY LIFE FOR ALL"