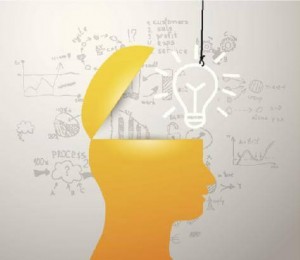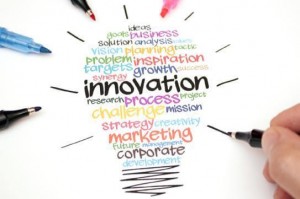 "Change is Possible"
Thought Box :
FEW MICRO INNOVATION & ACTIONS CAN DO WONDERS FOR THE RURAL WORLD:
We can Eradicate the Poor & the Poverty ridden society by 2030…
SOLAR POWER FOR THE RURAL WORLD: The Railways & Road Transport Corporations can do wonders for the Rural World by Lighting the Villages & Homes. All the TRAINS & BUSES should be fitted with SOLAR PANELS on its ROOFTOP and to utilize the energized solar panels effectively by installing Solar Power Supply Grid connected Sub-stations at every Railway Station & Bus Station to make sure that the Non Stop Power Supply is made on 24 x 7 to the Rural and Semi-urban world on priority basis. The poor people could be offered Power Supply at 25% of the normal costs. The project to be initiated with CSR programs of Corporate Houses on war footing. This could be initiated in all the developing countries;
SEWAGE CONVERSION PLANT ON MOVING TRAINS: The Railways to have separate bogey attached with the Sewage Conversion Plant on all the trains and to get the feed pipes of sewages from all bogeys connected to the sewage conversion plant for conversion into Bio products. Internal lighting systems in the trains to work on the same bio-energy as a part of power conservation measures. Apart from sewage waste, the domestic / civic wastes generated on moving trains could also be fed to the conversion plant with suitable dust suction & collector systems and transferring the waste to the conversion plants. This will help in maintaining very high order of cleanliness both inside the carriages, as well as, on the railways tracks, apart from generating valuable resources for the benefit of rural world with bio gas and bio fertilizers.
EDUCATION THROUGH 24 x 7 TELEVISION NET WORKS: The developing countries to take immediate measures to educate masses through TV Channels exclusively dedicated to the cause of Education & skills development. Practically all courses from 7th Standard to Master Degrees could be designed suitably to provide the facility for rural masses at free of cost, as measure of eradicating illiteracy in the developing countries;
SPOKEN ENGLISH SKILLS ON MOBILE APPS: The developing counties could provide this facility on every mobile for the users at free of cost, as a part of skills development program to transform people in the changing world, to enable people to add value to their lives. This will help in job creation for needy society. This application should be made mandatory for all telecom operators;
COLD STORAGE BANKS IN RURAL WORLD: The Rural Co-operative Societies & Banks in association with National Banks to develop Cold Storage Banks for Agro-Farm Products to operate in line with the Banking Systems to protect the interests of Farmers in managing their perishable agro-farm products;

SUSTAINABLE QUALITY OF LIFE FOR THE RURAL WORLD: The Housewives in every village could be transformed into Micro Social Entrepreneurs by providing them with Solar Driven Spinning Wheels or Modified Charaka Spinning units at free of cost by Corporate Houses through their CSR Projects to operate from their respective homes, to transform the textile fibers converted from process wastes like yarn hard waste & cloth cutting wastes generated by Textile Mills and Garment industries, into useable value added textile yarns, fabrics & apparel products, with a view of creating skills for the rural world, as a measure of enhancing the quality of lives of rural families. The operations could be integrated with common facilities of weaving, processing & garmenting, as a cottage industry support in each district for value addition processes. The entire operation could be managed by NGO's appointed by respective Corporate Houses and supportedby Rural Co-operative Societies in the respective zones;
NANO HOUSING TO REPLACE HUTMENTS & SLUM DWELLINGS: The traditional collapsible huts used by the poor people could be suitably transformed with Non Collapsible Zero Load Nano Housings, which could be effectively developed by using Construction Debris Material, and by converting the debris into three categories of sand like granules of Coarse, Medium & Fine structures, and to develop suitable bricks or pre-fabricated sheets by mixing with 10% Cement. The Nano Housing to have Zero Load Roofing with Recycled Industrial Plastics fitted with Solar lighting panels. The Roofing could be covered with branches of Coconut trees to insulate from transfer of heat. The Debris converted material with 10% Cement could be used for flooring, plastering, apart from developing Master Size Bricks to replace Sized Stone blocks for foundation purpose. The National Housing Corporations and the leading construction companies to work on this project to develop effective Nano Structures suitably for Poor People, which could be offered at free of cost by the Corporate Houses through their CSR Programs;
NANO SCOOTERS & NANO CARS: The automobiles industry to explore Low Cost & Low Load Auto Products for the needy section of the society. It's possible to develop One Seater Electric Scooters integrated with Solar Battery; and similarly, One Seater Electric Cars integrated with Solar Battery, as a part of social measure for the poor, apart from measures for creating cleaner cities free from pollutions;
SEWAGE CONVERSION & RENEWABLE ENERGY APPLICATION IN APARTMENTS: The Housing Apartments to have inbuilt arrangements of Sewage & Civic Wastes Conversion Plant into Bio Energy + Solar Energy & Wind Mills, on Rooftops, apart from Rain Harvesting, on a mandatory basis with suitable laws for building self-supportive sustainable renewable energy systems for local consumption within each apartment in the urban & metro's as a part of developing clean cities free from pollution. Energy resources from Solar & wind mills could be suitable integrated to get the optimum energy solutions for the buildings. Bio wastes could get transformed into bio fertilizers for green world projects;
MOVEABLE MINI BIO CONVERSION PLANTS FOR CONVERSION OF CIVIC WASTES IN URBAN & METRO'S: The Mobile conversion plants could be provided for each constituency to ensure that the civic wastes get converted into bio fertilizers & bio gas to be utilized effectively for efficient management of parks and green world causes in their respective zones for clean & healthy life practices. This operation could be encouraged as prospective Micro Social Entrepreneurship to develop Women Social Entrepreneurs to manage the Green World Projects;
PLANT A TREE FOR EVERY NEWLY BORN BABY across the world can Change the whole World for a Quality Life …Every nation should adopt this through a constitutional process…Let's create a Green World for our tomorrow's children today…
ALTERNATIVE ENERGY INNOVATIONS: The developing countries may take the opportunity to invite Mr. John Rosebush, Bridgman, Michigan, USA ([email protected]); An Alternative Energy Specialist & Innovator of Non-Conventional & Renewable Energy Initiatives, with a Passion to contribute to the Mission of Saving the World from Environmental Disasters. He claims to reduce 30-40% of Energy Cost through innovations and preventive measures on environmental degradations. Europe has been making use of his services to cut the energy cost drastically. He can be contacted at …[email protected]…Source: Linked-in news;
TRANSFORM POST & TELEGRAPH OFFICES INTO PUBLIC SERVICES CENTERS: It is necessary to explore the possibilities of transforming the P & T department into Public Services or Public Utility Centers with Value added services like…Call Center Helps, issue of Stamp Papers & other legal & government related stationeries, Shares & Bonds applications of Government & Public Sector companies, Mobile Recharging facility, Water, Electricity & Telephone bills payment counters, Counseling assistance for Rural People, Promotion of various products of Co-operative Societies and other government departments, Sale of Education related products etc., apart from the existing activities;
MONITOR AGRICULTURE PRODUCTIVITY LOSSES THROUGH SMART MOBILE APPS & USE OF TECHNOLOGY: By making use of Google Earth and WhatsApp applications the government can see which farmer has grown what and obtain all relevant information from field officers through e-mail. Using latitude and longitude coordinates on Google Earth the government can map the exact survey number of the farmer's fields and local officers equipped with mobile data can send the photograph of the crop on WhatsApp to their senior officials. Neither agents can cheat the government and farmers nor does the process drag on, while settling compensations for crop damages on various accounts. The technology can be used effectively for measuring the actual crop-wise land utilization and approximate yields. It is a win-win situation for all; says B.M.Hanasi, 69 yrs old farmer from Karnataka, who has become a tech savvy now…
TRAINING OF FARMERS & AGRICUTURE OFFICERS FOR USE OF TECHNOLOGY: The Local Schools to be provided with facilities of training and to ensure that all the farmers and concerned officers are trained regularly on week ends to use the technology effectively to understand & evaluate the productive crops that could be sown from season to season. The technology can be utilized fully to revolutionize the mindset of farmers & the agriculture officers to benefit the society.
MOBILE SCHOOLS FOR VERY REMOTE & INTERIOR VILLAGES: The unused & scrapped shipping containers can be suitably converted & modified with ventilation, solar lighting and state-of-the-art facilities to be effectively utilized as Mobile Primary Schools as a part of compulsory education for rural children, which could be managed through NGO's sponsored by Corporate Houses. Each mobile school can cover 3-4 remote villages with suitable staggered timings to avoid small children to walk or travel to the far-off situated schools;
" GET INSPIRED BY THESE YOUNGEST GLOBAL SUPER STAR INNOVATORS"