Get Fired Up – The ABC of Positive Life :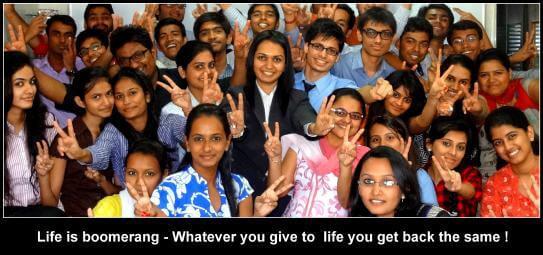 "Celebrate The Life to Celebrate The True Existence : Few Tips"
LIFE : Learning Endlessly + Identifying Endlessly + Finding Endlessly + Examining Endlessly;
GOD : Generator + Operator + Developer : Search the Inner-God;Searching Inner-God is Searching the Inner-Talent;
LOVE : Light Of Valuing Each Other; Love the Existence of Life to Lead the Life, as Creatively as Possible;
GOAL : Gift of Almighty's blessed Life to reach the Goal of God, for which, you are blessed with this great Life;
TRUST yourself > AWAKEN yourself > MOTIVATE yourself > EMPOWER yourself to your Inner – GOALS;
EXCEL : Emote + Develop 'X' factor + Creativity + Empowerment + Learning ; Born ONLY TO EXCEL ;
LEADER : Learning Endlessly And Developing Endlessly for Results beyond the boundaries of scale & depth;
LEADERSHIP = EQ ( Attitude x Skills x Knowledge x Change x Speed ) + EXCEL;
Birth is a Great Gift of God ; Become a Contributor to your Creator, selflessly;
One Tree Per Every Child Born can Create Wonders for this World ; Plant a Tree to get the Holistic Energy of Life;
Daily Watering & Caring Plants Creates Cosmic Energy to Strengthen Creativity for the day;
Excellent House Keeping – in & around the House & the Work Place would create Divinity in the Thought Process;
THIS SOIL BELONGS TO US. LET'S MAKE THIS SOIL RICHER IN VALUES & SPIRIT OF LIFE;
Introspect the Life & Re-orient it to Celebrate the Life with little contribution each day;
Never Gossip : Avoid Arguments : TALK LESS : Create a Space for yourself;

90% of the People wastes 50% of the time in Gossiping alone can be termed as national loss in the true spirit of life;

Never Think of the Past : Time Heals the Pains : Learn from the Past : Begin a New Day each day ;
Be Positive > Breathe Positive > Think Positive > Talk Positive > Walk Positive > Eat Positive > Sleep Positive >
Think BIG > Think Different > Think Innovation > Think Change :
TRIM-UP & GET SMARTER each day. Life belongs to You;
Life is too short > Make Life a life of Joy & Contribution;
Watch BIRDS, PLANTS, TREES, FLOWERS & LEAVES daily…
Talk to them how they live & offer their values to the whole universe, selflessly…
Birds, Trees, Leaves & Flowers don't read books to know their LIFE…
They just live in harmony with the Universe…
BURN YOUR EGO to create a New Light of Radiant Life !!! People with Ego will have too many negative thoughts, causing imbalances in their body hormones; Excess eating is also the result of Ego, as the mind can't control the tongue due to it's over aggressiveness; EGO drives you to Shout & Scream damaging yourself. Ego kills your Productivity. Ego hurts your people & yourself; EGO is like Poison for the Society. Egoistic People are the unhappiest People in the world;FEAR is the result of Ego or the Lack of Confidence. Build Confidence thro' Continuous Change & Change for better;

Listen to the Music : Share Knowledge with People : Learn a New Thing Every day;

Check the Body weight every week to Trim-up;
Check Blood Sugar, Urine Sugar & BP once in 6 months to maintain imbalances in the body system;

Walk for One Hour with Deep Breathing, Inhale deeply & exhale deeply & feel the deep breathing-in & breathing-out while walking;
Watch the clouds, trees, nature, birds flying & enjoy the sound of chirping of birds; feel the cool wind;
Take One glass of water before start of walking & one glass of water after completion of walking;

Sing & Dance for few minutes daily, to energize the Soul; Let this Dance define your True Existence;
Stop Worrying : Laughter Energizes the Body, Mind, Heart & Soul : Take New Challenges in Life;
Never Get Too Emotional & Sensitive to Life , but, should always get Emotional for New Challenges in Life;

Take Things in the most spirited manner in Life ; Never lose the Joy of your small Life ;
Talk with Smile ; Let the Smiles take the Miles of journey of daily life; Hug few daily with smiles;
PATIENCE is the true test of God. One who wins the patience wins the test of God;
Keeping oneself very CALM, COOL & COMPOSED can do wonders in LIFE;
TALK least & LISTEN more can make a big difference for Winners;
Never get the Mind disturbed by Doubting others. Stop Doubting yourself & Stop Doubting your People;
LOVE YOURSELF & LOVE YOUR PEOPLE AS YOU LOVE YOUR OWN GOD;
HAPPINESS is a State of Mind; it should be Created, Experienced & Felt in the Heart & Soul ;
LIFE is Blessed to be a Giver and not to be a Grabber. Help the needy & the under-privileged sections of the society;

Make a small Donation to Flood hit or Earth Quake suffering society;

Practice SILENCE > MEDITATION > PRAYER as a way of Blissful LIFE !!!
Silence & Meditation makes your life very Creative & Productive;
Make Life SIMPLER, JOYFUL & FUN-DRIVEN ONE ;
Silence is like GOLD > Meditation is like Diamond > Prayer is like PLATINUM;
MIRACLES HAPPEN ONLY TO THE PEOPLE WHO LOVE SILENCE, MEDITATION & PRAYER;
HUGG your Closest ones once a day, to fill your heart & blossom your Soul;
CHANGE IS POSSIBLE !!! ONLY CHANGE CAN BRING US THE NEW LIFE OF JOY & HAPPINESS !!!
If we can't Change TODAY, we can never Change for ever !!! GET READY FOR A GREAT NEW LIFE…
Learn to Accept the situation & Learn to Get along…Learn to Change to the situations to Enjoy your Life;
"YOUR CREATIVITIES DOES NOT BELONG TO YOU, IT BELONGS TO THE UNIVERSE"
ONLY CHANGE IS POSSIBLE IN THIS WORLD
Without any Expenses…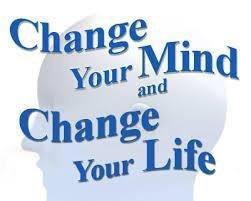 "Only Change Can Drive Your Life for Prosperity"